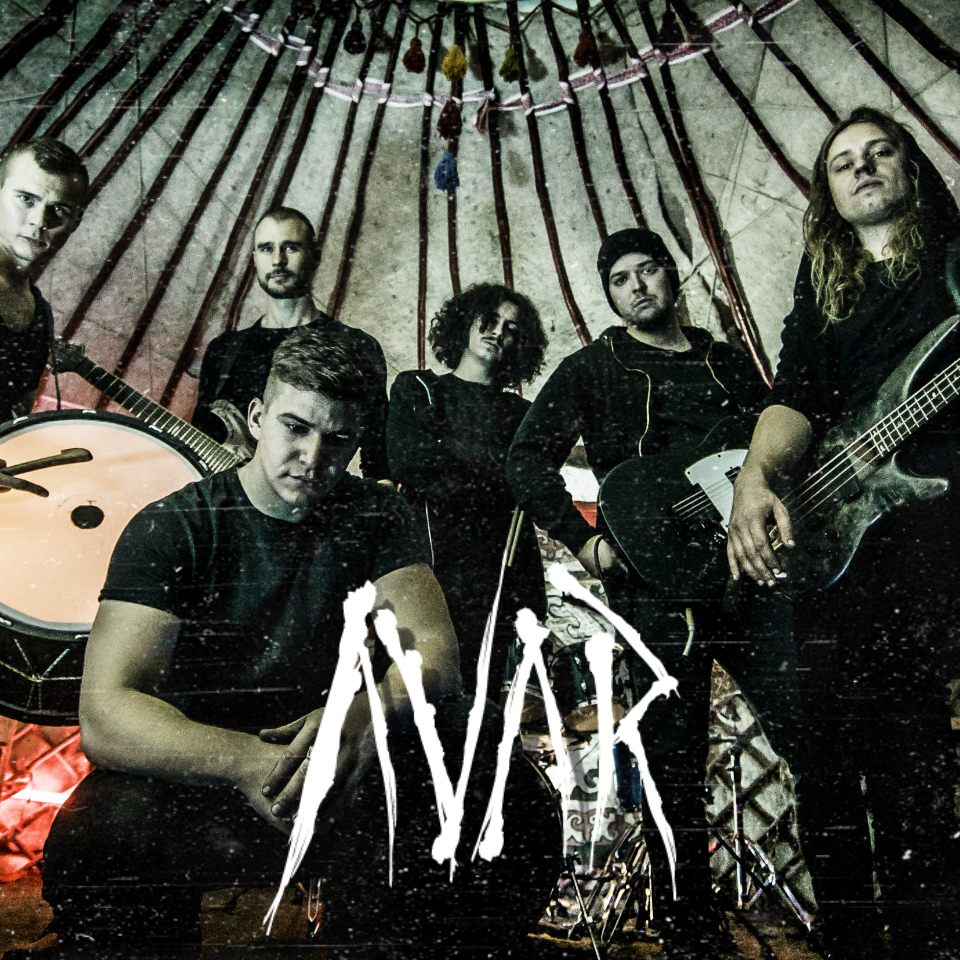 AVAR released their new single and music video Lonesome Road. Earlier in March, the band came out with an outstanding single and video Uzun İnce Bir Yoldayım, and now it's time to enjoy the English version of the song, too! This is a cover song and was originally written by Âşık Veysel, a highly regarded poet of the Turkish folk literature, who was blind in most of his life. Hungarian folk music often contains Eastern melodies and since the band liked the original song very much, they decided to make a cover out of it. It's about your own life, your way, your destiny from the beginning till the end with all uncertainties and difficulties.
"The video was shot in Opusztaszer National Heritage Park, which is an open air museum of the Hungarian history, therefore it has countless mesmerizing features that we thought would fit perfectly with the video. And sure enough it did. The video was shot by our good friends Mihaszna film who are well-known in the industry for making amazing videos. Actually, our bassist is one of the members of the Mihaszna team so it was an easy choice to work with them, just like we have done with all our videos so far."
The band was founded by Andras Fábri and his brother Bence Fábri in 2019, with the goal to make a band that joins musical elements of the East with current Western influence in the metal environment. Eventually, the perfect band members joined the team and Avar awakened.
2019 was also the year when they started working on the first songs and finally recorded their first EP.
"It is important to us to be able to create something lasting, to encourage all listeners to act, commit, believe and overcome difficulties during hard times. Since Hungary is a nation in Europe, but also has its roots in Asia, our mission is that the East and West meet and experience each other through our music and discover each other's hidden secrets, treasures and endless opportunities. We go beyond categorizing ourselves in a specific genre, since our music covers a whole wide spectrum. As you can hear, not only hard guitar riffs or screams, but also various types of instruments (mostly East European and Asian) take part in our music. We feel that these ancient tones, melodies and beats are embedded in all of our genes and our aim is to release the genie from the bottle to make our everyday life more tolerable or eventually change it to a festive day.
Our motto sums it up well:
We are the sound of the West and the melody of the East. The beat of the past and the tone of the present to give us guidance for the future" (the band says)
Line Up:
András Fábri (Jingis) – guitars
Bence Fábri – tapan
Gergő Lele – lead vocals
Julián Gordán – guitars, vocals
László Péntek – drums
Péter Lerch – bass
About The Author