A son of Poseidon, J.P. Krom is a Chilean writer/composer, singer/guitarist, and one of a few who cultivate the gothic metal style in the country. His music is a blend of astrological /esoteric concepts overlaid with the sounds and structures of gloomy metal, which are further enhanced with stunning visuals. Initially inspired by an astral chart, an irresistible invitation to the esoteric he began to hone his classical training into the both brooding and effervescent music that is found on the third album "AstroMetal" set to be released later this fall. In the meantime, he offers the Spanish single "Luna Plutón", which invokes harmonious leads and bassy vocals that draw you in. Krom comments:
"Luna Plutón tells us about dark family secrets, kept in the dark of our minds. Secrets we all have, and some know and they use them to manipulate, generating resentment and an obsession with these emotions fixed in the deep. It seems that nothing can purge our blame, that most of the time we try to deny."
"Astrometal" contains six intense, deep, and powerful tracks, which are an obvious evolution from the 2021 EP "YOD", affirming the gothic metal style that better suits J.P. with his "smoke voice". Alongside "Luna Plutón", the forthcoming EP has tracks "Woman Hermit" (dedicated to a Tarot card), "I Tried" (for Venus and Saturn), and "Breaking the Walls", which features an epic symphonic arrangement that takes us to the past through ancient times. "You & I" is a love song, a declaration from a father to his son, and finally rounded out with the experimental-electronic track "I Don't Feel Love", a sad and introspective tune.
With "Astrometal",the listener is invited to travel to dark passages, with sticky melodies, and uncover an esoteric listening experience, a polished and powerful sound, with a deep "smoky" voice crooning out into the abyss. J.P. Krom is recommended for fans of Type O Negative, Lacrimas Profundere, and Paradise Lost.
Watch and listen to the music video for "Luna Plutón" athttps://youtu.be/T34TkGnv5JU​
Spotify – https://sptfy.com/OJPO​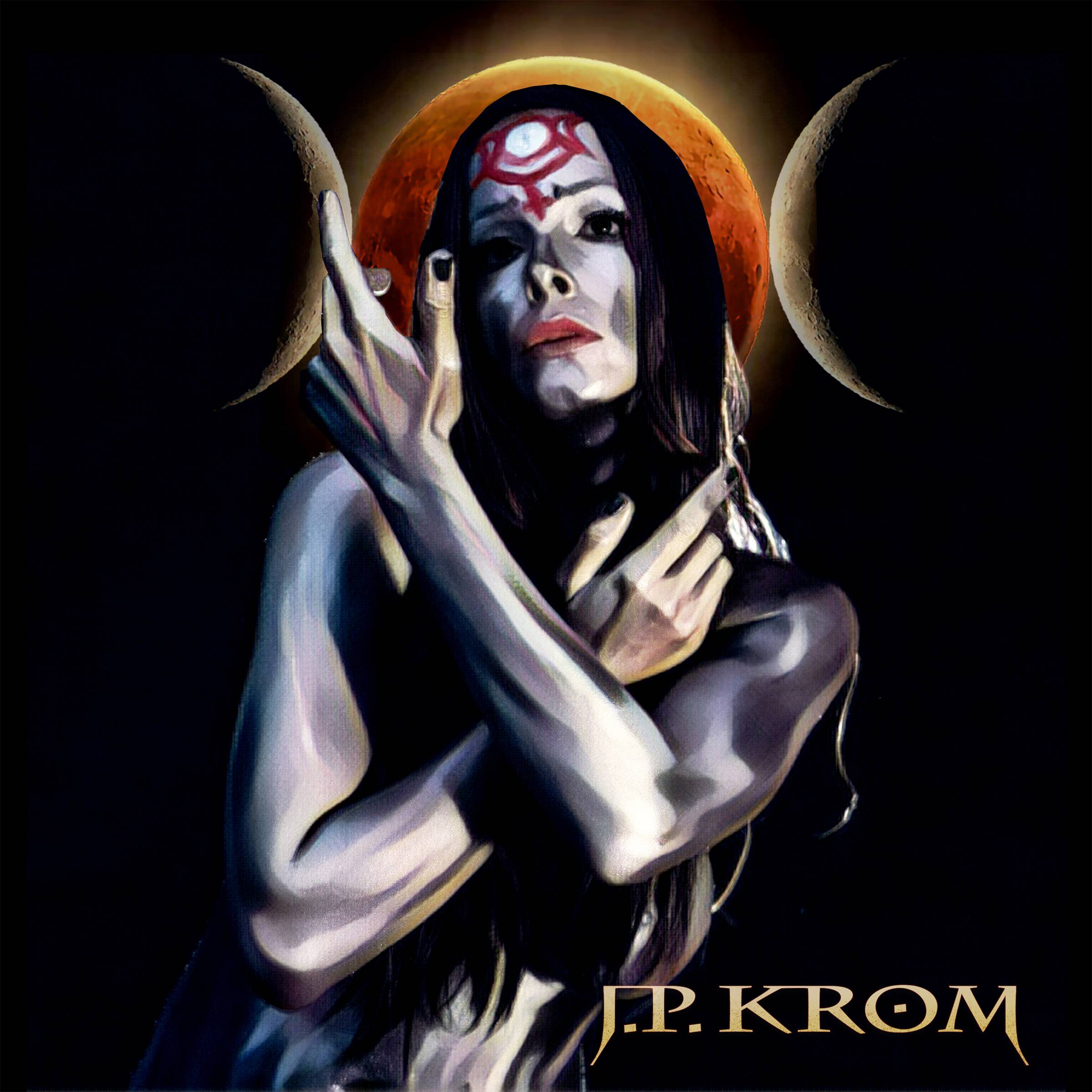 ​
Single Video Recording Credits:​
• All songs performed by:
J.P. KROM (Vocals & Guitars)
Reynaldo Catalán (Bass)
Braulio Morales (Synthesizers)
Guillermo Pereira (Drums)
• All songs written by: J.P. KROM
• Produced by: Juan Pablo Piderit Pinchon
• Mixed by: Erick Martínez
• Mastered by: Erick Martínez
• Artwork by: José Canales/Valeria Jara
EP Band Lineup:​
J.P. KROM – Vocals & Guitars
Dean Gaudoin – Bass
Braulio Morales – Synthesizers
Guillermo Pereira – Drums
Live Band Lineup:​
J.P. KROM – Vocals & Guitars
Kagno – Lead Guitar
Reynaldo Catalán – Bass
Braulio Morales – Synthesizers
Guillermo Pereira – Drums