Horns – "Horns" [Self-release]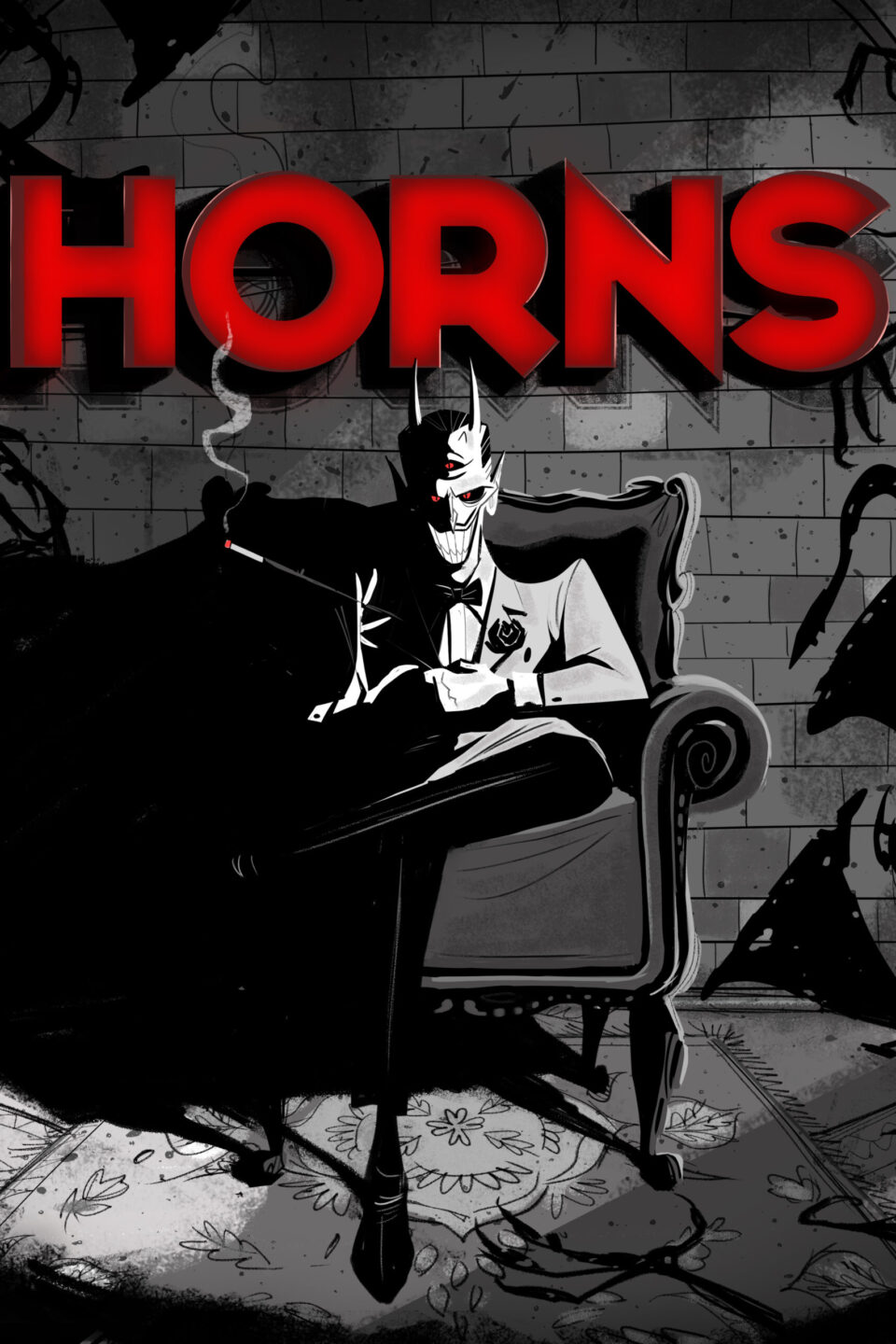 HORNS is the brainchild of acclaimed pianist and composer Simon Fache. An artful marriage of jazz and metal, the new self-titled album is an avant-garde celebration of two powerful genres. Featuring original compositions and covers of SINATRA, FAITH NO MORE, JUDAS PRIEST or KIM WILDE, Horns is a dynamic album.
Dark, dramatic, and theatrical, the album dives straight into the thrilling combination of classical jazz and hard hitting metal. The music explores fascinating amalgamation of major and minor tonalities as numerous styles and sounds collide. From bright brass, to smooth bass and harsh distortion – contrapuntal melodies and explosive textures erupt in all directions. "Typical Teenagers" boasts immense brass instrumentation and an alluring side to HORNS' sound emerges through the smooth bass and soaring clean vocals. All of which comes crashing down with the harsh vocals and deliciously distorted guitar tones. Running through the original tracks is a narrative of young rockers encountering temptation and harsh realities as they seek to reach fame. Interspersed covers, reimagined in HORNS' unique style adds to the overall journey of the album. "Scream Scream Scream" – a glorious cover of "Sing Sing Sing" by LOUIS PRIMA, is an incredible track that really shows how the distinctive genres complement each other.
HORNS leaves no musical ingredient off limits. Beautifully crafted harmonies flow throughout the instrumentation and vocal parts, while heavy melodic elements and shredding leads throw a thunderous energy into the mix. Delving into the fantastical chaos of Horns is an experience not be missed.
Tracklist:
01 Typical Teenagers
02 Legal Adults
03 Inferno's Usher
04 First Time in Infernal Paradise
05 Scream Scream Scream
06 Hammer's Price
07 Siren's Call
08 Fly Me to the Darkside of the Moon
09 Insolvent
10 Hell Patrol
11 Ashes to Ashes
12 Devil's Hall Revealed
13 25 or 6 to 4
14 The Unavoidable Ballad
15 Kids in America
About The Author