Canadian orchestral metal ensemble Opus Arise (ft. members of Svneatr, Thousand Arrows, Ysgaroth) are sharing their next video for the track "Digital Soundscape" from their sophomore album "The Network" released this past December. The concept record is a cyberpunk tale that brings together classical strings and metal rhythms to create luscious soundscapes to dissonant chaos.
As part of the album's storyline, "Digital Soundscape" is a track that conveys the feeling of what the digital realm of the network is like. Both characters in the story plot focus on the details of their lives, listening to the ambient, distorted, pulsing sounds of the digital realm.
The video for "Digital Soundscape" can be seen and heard via its premiere on Sonic Perspectives HERE.
Vancouver's Opus Arise's latest album, "The Network", is a cyberpunk world filled with neon lights backed by progressive metal riffs and classical themes. The eight-track record was produced and mastered by Maor Appelbaum; mixed by Ryan Shepard, with the album artwork done by Daniel Reyes. The nine players on the record bring forth their skills on guitar, cello, bass, drums, violin, keyboards, viola, and contrabass in a sometimes collaborative effort, which is primarily composed and scored by Matthew Logan and Matthew Hannah. The drums were recorded in a mansion back in 2018 where the original rehearsal space was, and the same location was used to film the music videos for the singles "Reminiscence", "Change" and "Inner Skepticism".
"The Network" has a modern metal influence and different composers from their first album. It is best described as orchestral neo-classical instrumental progressive metal and is recommended for fans who enjoy Powerglove, Scale The Summit, and Animals As Leaders.
"The Network" is available at Opusarise.bandcamp.com, Spotify.
To watch previous music videos, please the band's YouTube.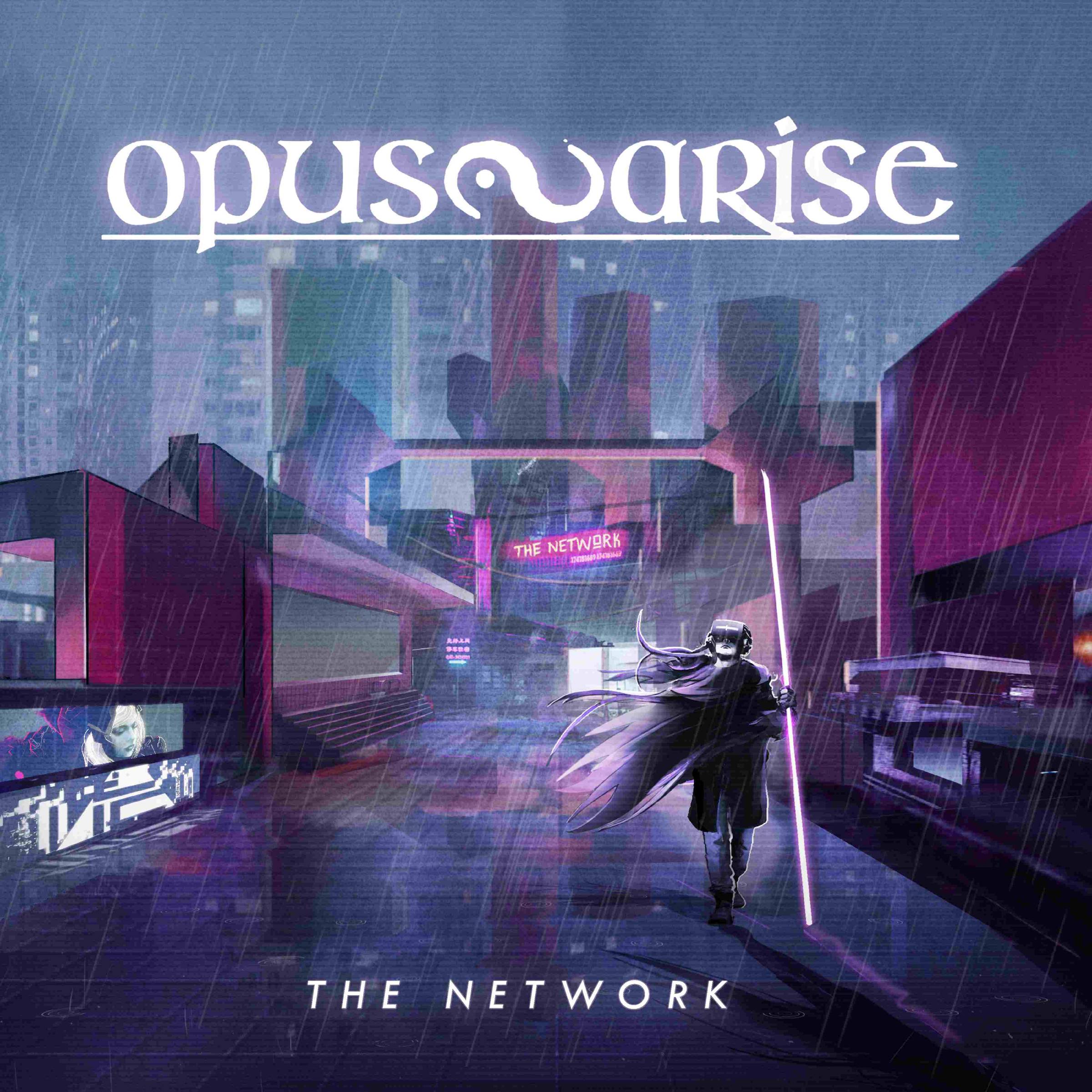 ​
Track Listing:​
1) Inner Skepticism – 5:50
2) Electric Jungle – 6:02
3) Antimatter – 3:22
4) Digital Soundscape – 4:38
5) Reminiscence – 5:21
6) Change – 5:23
7) Timeshift – 5:21
8) The Unanswered Question – 5:13
Album Length: 41:13
Album Band Lineup:​
Shawn Hillman Guitar, Cello on "Digital Soundscape"
James Readman: Guitar
Daniel Carmago: Bass Guitar (Tracks 1-3, 5-7)
Matthew Logan: Drums, Violin II
Matthew Hannah: Keyboards
Michelle Gao: Violin I
Ellen Smith: Viola
Darrell Bennett: Cello
Kyle Hagen: Contrabass, Bass Guitar (Track 8)