Heavy hitting, aggressive and fun, Canada's Supermodel Taxidermy takes skate punk, hardcore, and thrash to the next level with loud riffs, catchy lyrics, and infectious energy. They released an EP "A Whorer Story" this past January and maintaining that momentum have a new standalone single "Blood Painted Dash" ready for ears and eyes.
The band expects a solid reception from their fans as it's a continuation of what "A Whorer Story" was built on – every song has a new feeling and represents different aspects of us all. They are dedicated to building entertaining stories as well as writing hard-hitting riffs and beats. For new listeners, there is a shock factor with the topics they've chosen to write about. They detail the track:
"'Blood Painted Dash' is a story about 3 hellbent teens that end up dying from their own recklessness due to drugs & alcohol, causing themselves to crash a car over a cliff. The kicker here though is that they wake up dead in the morgue having to piece together in terror what they have done. The subtle story we are pushing with this song is don't drive under the influence…because you just may wake up dead!"
This single is a gory taste of what is to come in the new music that Supermodel Taxidermy is working on right now. They anticipate having an album ready for next year which spans topics of current societal issues and fun pop culture stuff such as horror movies. That record is a collaboration of 3 like minds and passionate musicians.
Supermodel Taxidermy started during the pandemic, it was a way for Maynard to keep sane and get ideas out of his head that had been in contemplation for a while. He wrote the songs and recorded the demos before reaching out to the studio and musicians he used to record the EP. After the restrictions were lifted, he started jamming these songs with various artists until he came across the guys that are now in the band.
Best described as thrashy skate punk meets Slayer, Supermodel Taxidermy is recommended for fans of Iron Reagan, D.R.I., and Suicidal Tendencies.
The music video "Blood Painted Dash" can be seen and heard via its premiere on TheCirclePit at https://youtu.be/7w8AsOL6L08​
Digital – Supermodeltaxidermy.bandcamp.com, Spotify, Apple Music.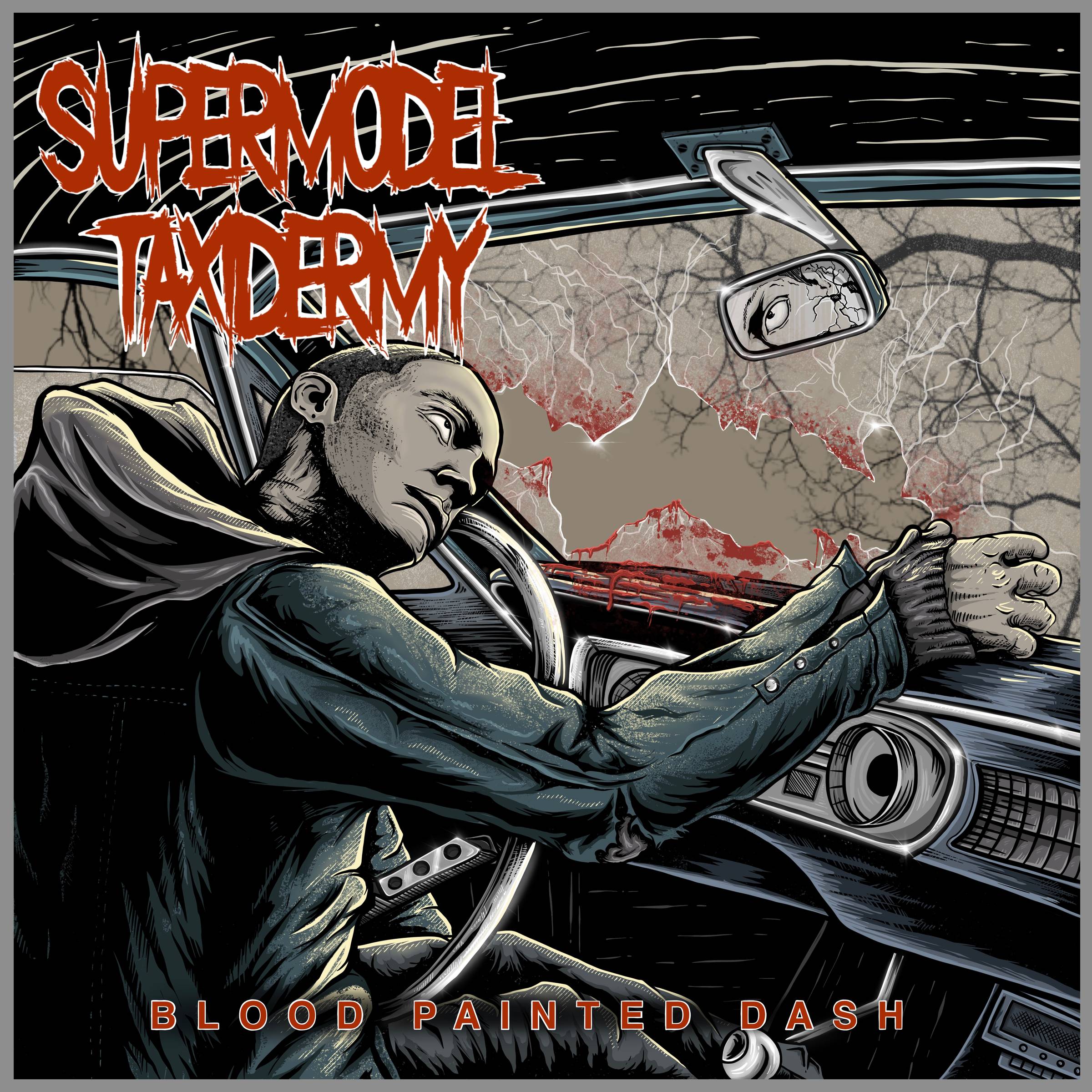 ​
Supermodel Taxidermy is:
Shawn Maynard – Guitar & Vocals
Michael Cheney – Bass & Back Up Vocals
Reilly Williams – Drums
Single Credits:​
•All songs performed by: Supermodel Taxidermy
•All songs written by: Shawn Maynard
•Produced by: Rob Lawless
•Mixed by: Terry Paholek
•Mastered by: Terry Paholek
•Single Artwork by: Art Shebats
•Members of SOCAN
•Canadian Content (MAPL)
​