Canada's Whispers In The Maze are debuting their creepy-crawly new video for the single "Poisoning Imagination", a visual representation of the song's main theme, anxiety. The song is presented from the view of anxiety itself, personified as some kind of imaginary enemy. The music is a mix of classic and modern melodic death supported by melodic fretless bass lines and a layer of extreme vocals overlapping death and black metal territories. Rhythmically, the song alternates between blistering verses and groovy choruses and transitions. The band explains further:
​
​"This song is about a losing battle against anxiety. The song's title reflects this idea of self-inflicted harm. It's probably our most energetic starting song, and we especially like that the vocals start right away. The album contains some of the old songs we have not recorded before, as well as a new song that was written by the current lineup. It shows the evolution of our sound and the diversity of our musical input. After a long break of live shows, even a period of no rehearsals due to the pandemic, we are thrilled to come back with something to share with our fans, both old and new."​
​
​"Poisoning Imagination" is off the band's recently released EP "Stories Untold: Chapter 1". All of the four tracks have their own vibe, but work together as a whole. The band hopes people will hear parts that speak to them as a listener and get taken away by the melodies, guitar harmonies, breakdowns, tempo, rhythmic shifts, and of course, their own voices.
​
In comparison to their first album "Threads Unbind" (2019), fans will notice the new layer of melody that comes with having two vocalists, a natural progression that the band is excited to be incorporating. As implied in the title, the EP is mostly a collection of older songs written by previous lineups of Whispers In The Maze. "Stories Untold: Chapter 1" is a melodic death metal record with an emphasis on melodies, elements of black and doom sprinkled here and there, and two vocalists bringing a range of different vocal styles.
​
Melodic with an emphasis on rhythm, textures, and a mix of influences, "Poisoning Imagination" is recommended listening for fans of At The Gates, Arch Enemy, and Amon Amarth.
​
The video for "Poisoning Imagination" can be seen and heard via TheCirclePit – https://youtu.be/l8GDVdwB65k​
​
​"Stories Untold: Chapter 1" was released on July 29th, 2022 and available on Bandcamp, Spotify, Apple Music.
EP Stream – https://youtu.be/2K3EsCaS6O4​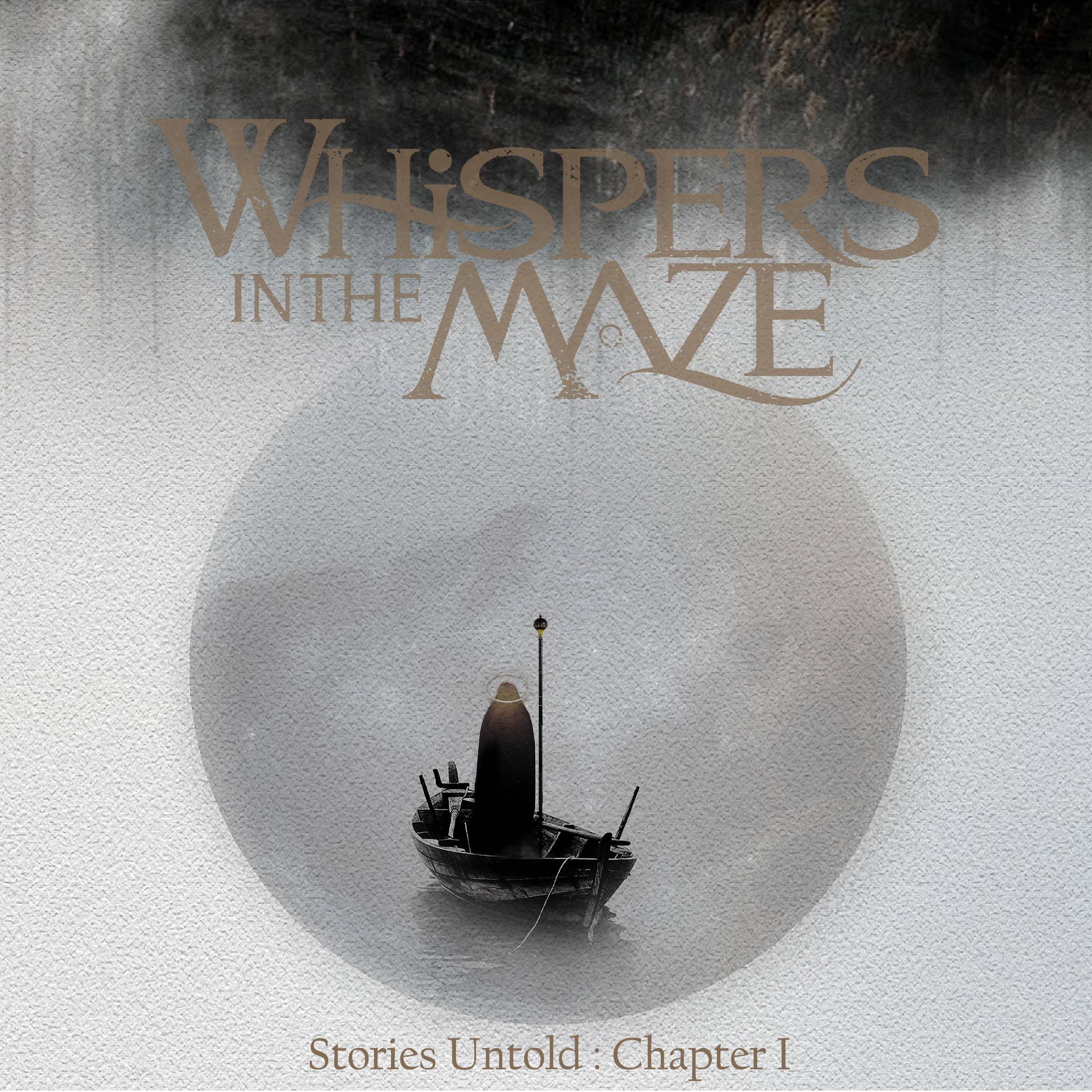 ​
Tracks Listing:​
1. Poisoning Imagination – 4:37
2. Ink – 5:36
3. Chained Till The Grave – 5:02
4. Behind Your Eyes – 3:56
EP Length: 19:12
​
​EP Credits:​
Lyrics on Poison Imagination by Benjamin Bertrand.
Lyrics on Chained Till The Grave, Behind Your Eyes and Ink by Zach Dean.
Music by Whispers In The Maze
Recorded, mixed and mastered by Dave Sarazin
Album Art by Augusto Peixoto – Irondoom Design
Band Pictures by Jessy Dwyer – Beyond the Pit
​
​Whispers In The Maze is:
Ben Bertrand – Lead vocals / Fretless bass
Emine Topcu – Guitars / Back vocals
Vitto Oh – Guitars
Mike Berrigan – Drums