NoCleanSinging is pleased to debut the second single from Seattle's Whythre. The single "Scorpions of Sinai", which comes from their third album "Impregnate My Hate", is the fastest song on the album, a solid melodic death metal offering pumped full of textures and synth. The band gives a nod to classic tale as a hint of what the song is about and explains:
"Go read the first short story in Roald Dahl's 'Switch Bitch' and then read the lyrics to Scorpions. I can't say much more without spoiling that experience. It's a quick read, just go do it. This is our fastest song by far and always leaves Steve sweatin'! There's a lot of underlying repetition in this song, which was a first for us, honestly the track is heavily inspired by underground techno vibes."
With this album, the band presents a simmering tension that's in between chill and balls to the wall. They hope that listeners find some extra 'medium' moments here and there that tastefully strike the balance. There is a wide variety of moods present on each track, it's packed with heavy grooves, blistering riffs and huge symphonic waves.
Whythre started in 2010 as a solo project for Shon Petrey who was traveling a lot for work at the time. At the time, he was really into the symphonic metal and folk metal influences coming out of Europe. In 2012 he met an opera trained singer named Jeran Michaels and the full length album "Hel's Hollows" followed a few years later. It took several years for the rest of the lineup to be formed but now, as a cohesive unit, they push forwards, challenging the rules of the genres, their musicianship and their camaraderie as a band.
Shon Petrey and Adam Chambers write the songs for Whythre. When inspiration hits, they bounce ideas off each other – sometimes they collaborate from the beginning, sometimes one of them fleshes out an idea to explore. Each song has its own unique vibe and story behind it.
Whythre's "Scorpions of Sinai" has a groove guaranteed to move any circle pit and a message meant for heretics, by heretics. They are especially recommended for fans of Hypocrisy and Children of Bodom.
Watch and listen to the lyric video for "Scorpions of Sinai" via its premiere on NoCleanSinging HERE.
The full album "Impregnate My Hate" is being released on May 26th, 2023 via High Point Records and available for pre order at https://whythre.bandcamp.com/​
Music Video – "Scorchbreath" – https://youtu.be/tVGnpIA6Gk8​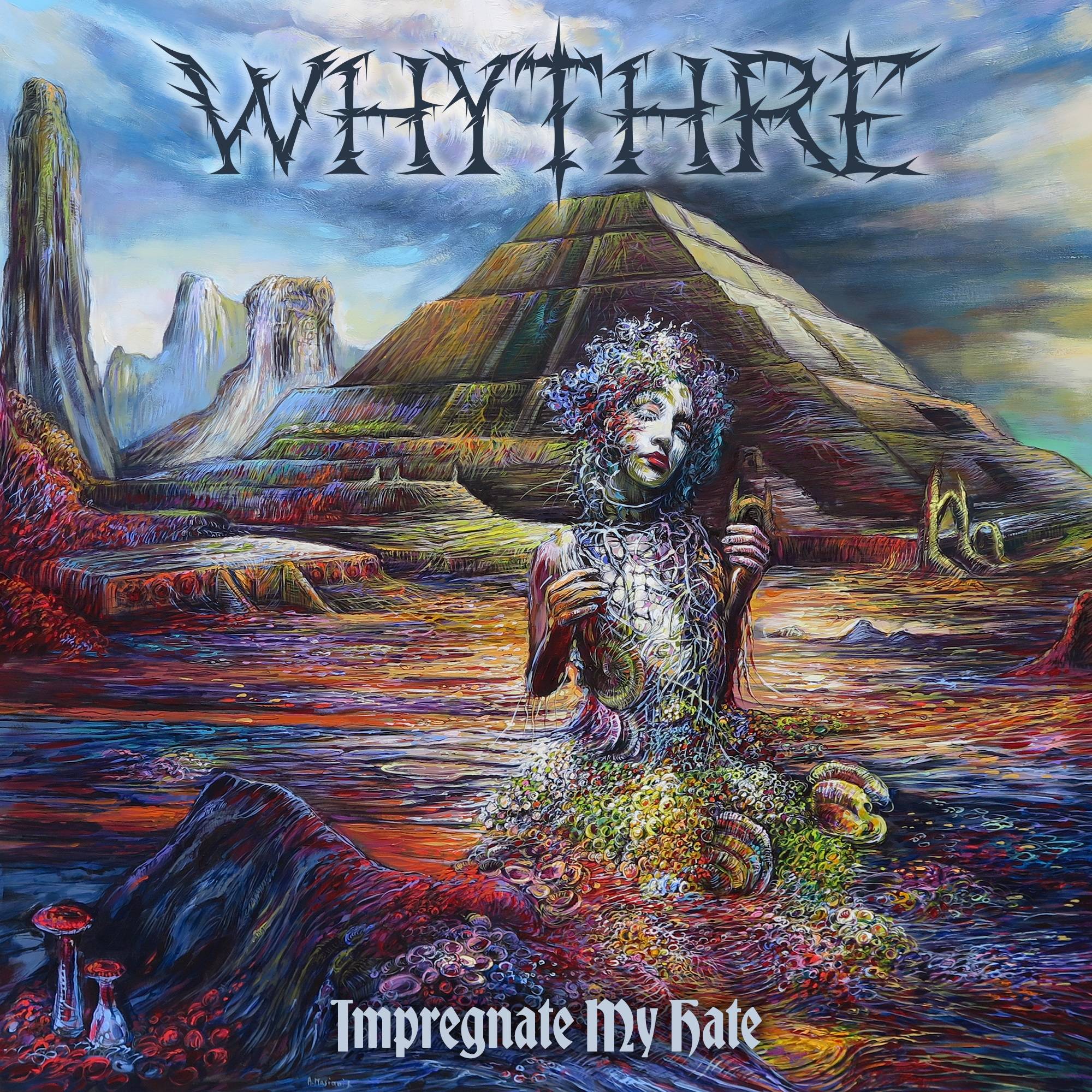 ​
Track Listing:​
1. Scorchbreath (3:54)
2. Impregnate My Hate (3:11)
3. Can't Escape This (4:55)
4. Scorpions of Sinai (3:29)
5. C Section S1urpee (2:48)
6. Death Frontier (3:09)
7. Tantric Aspects of the Cross (2:32)
8. Immanence (4:02)
9. Run it Red (3:50)
Album Length: 31:54