Metalheads, brace yourselves for a transcendent tech death experience as Ottawa, Canada's Hatred Reigns prepares to release their concept album, "Awaken The Ancients" on December 1st, 2023. This captivating offering delivers more than your standard technical death metal fare as it bridges the journey from 2018's "Realm I: Affliction" to the perilous and unrevealed "Realm II: Affirmation". The band comments:
""Awaken The Ancients" stands as a testament to years of unwavering dedication and unyielding determination. The album's thematic inspiration derives from an eclectic mix of films, literature, and the visceral experience of facing a spectacular demise. Divided into two realms, "Affliction" and "Affirmation," the album offers a profound navigation of the protagonist's perspectives and trials as they embark on their voyage to Necropia."
Hatred Reigns combines Jeff Calder's face-melting riffs and licks with Mitchi Dimitriadis's enigmatic vocals (who also recorded, mixed, and mastered the album), complemented by Neil Grandy's grinds and gravity blasts, all anchored by Adam Semler's thunderous low-end. The band's untamed raw energy during live performances adds an extra layer of intensity to their already formidable sound.
Defined by their chaotic, aggressive, unpredictable, enigmatic, and orchestral approach to music, Hatred Reigns unleashes an infernal symphony of brutality and precision. Their music is a testament to the raw power and intricate craftsmanship that defines death metal. Each member brings a barrage of styles and influences that contribute to the unique twist that is Hatred Reigns. They are recommended for fans of Origin, Suffocation, and Hideous Divinity.
Watch and listen to the video for "Awaken The Ancients" via its premiere on NoCleaningSinging HERE.
Recorded, mixed, and mastered by Hatred Reigns vocalist Mitchi Dimitriadis, the album "Awaken The Ancients" is due out on December 1st, 2023, and is available pre-order / pre-save at the following links:
Digital –https://distrokid.com/hyperfollow/hatredreigns/awaken-the-ancients​
Bandcamp – https://hatredreigns.bandcamp.com​
Music Video – "Departing Archeron" – https://youtu.be/UkHuDhTsTWA​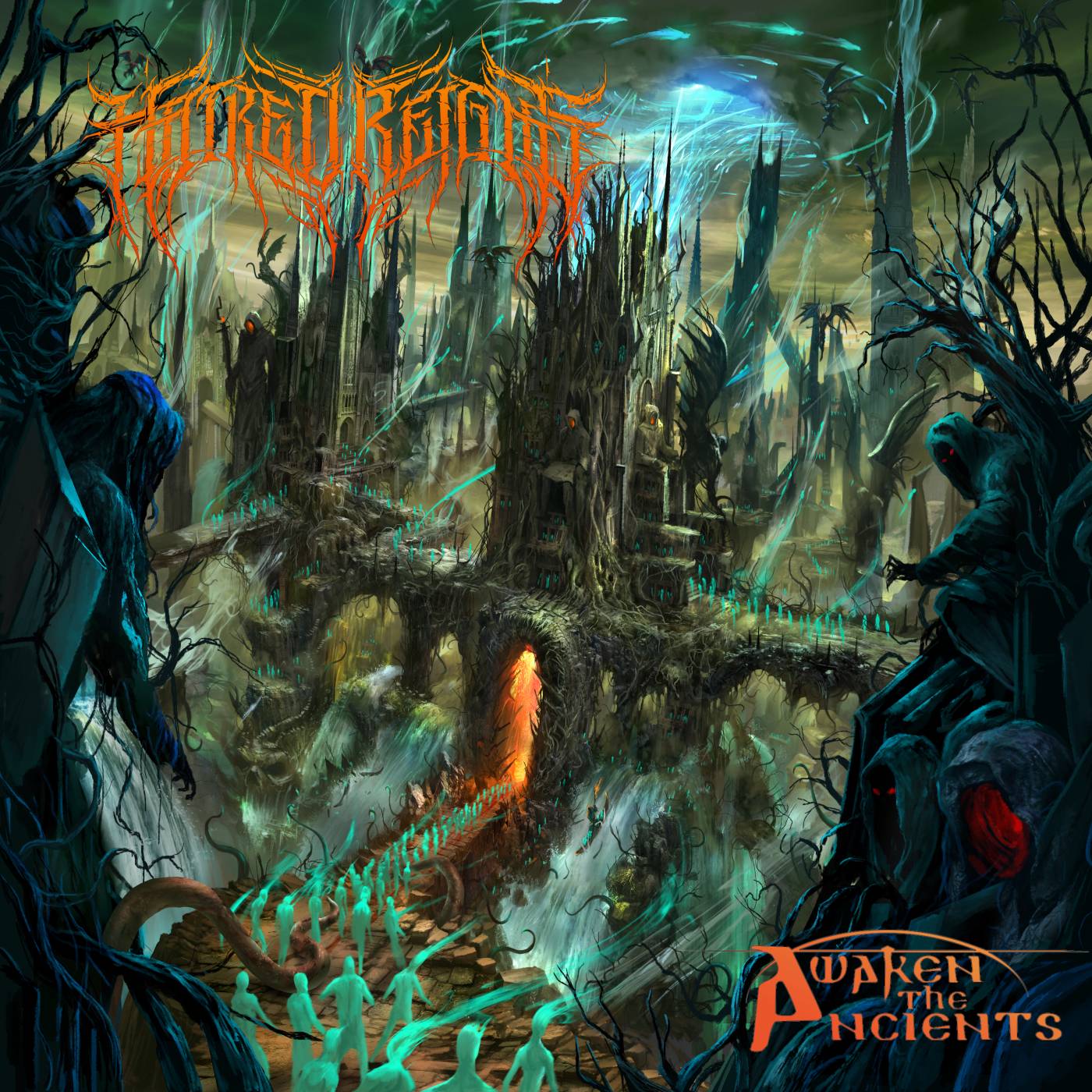 ​
Track Listing:​
1. Awaken The Ancients (5:20)
2. Pain Leads To Nothingness (3:16)
3. To Depths Unknown (2:40)
4. Obsolarium (2:36)
5. Ushered By Charon (5:23)
6. Planes Divide (3:47)
7. Absentia (4:58)
8. Departing Acheron (3:43)
Album Length: 31:20
Album and Live Lineup:​
Mitchi Dimitriadis – Vocals
Jeff Calder – Guitars
Neil Grandy – Drums
Adam Semler – Bass & Vocals
About The Author