Rome's Shores of Null is explaining their discography of melancholic doom with their fourth album "The Loss Of Beauty", arriving March 24th, 2023. Stylistically, "The Loss Of Beauty" continues along the sulcus set forth by "Quiescence" (2014) and "Black Drapes For Tomorrow" (2017). It's melancholic dark metal with a wide range of influences, from gothic metal to doom and melodic black/death, with frequent use of vocal harmonies and deep growls. The next single is an emotional homage to stories told to guitarist Raffaele Colace by his grandfather, a WWII veteran. He share the details:
"He was taken prisoner in Russia, but he managed to escape and he traveled all the way to Greece, where he hid for a few years in the countryside, in a swamp between the trees, sometimes in a pigpen. In his stories, he told of a woman that brought him a piece of bread every now and then, thus saving him from hunger. Although he managed to escape and survive the war and return to his family in Italy, sorrow never left him for the rest of his life. Whenever he recalled these memories, his eyes were full of tears, and we know for sure that the horrors he saw were way bigger than anything he was able to tell."
Vocalist Davide Straccione takes his inspiration from daily life, in particular stories with a deep emotional meaning. Most of the time it's the mood of the song that inspires him to write about a certain topic, and writing lyrics with a melody in mind allows him to visualize what he wants to tell. For "The Loss Of Beauty" some of the lyrics came after talking to Martina (Sanda Movies) about a few ideas for some of their videos, creating a triple connection between the music, the words, and the images.
Recommended for fans of anything dark and dreary, especially those with an existing interest in Enslaved, Swallow The Sun, and Borknagar.
Watch and listen to the music video for "My Darkest Years" (created by Underrom Studio) via its premiere on Bravewords HERE.
"The Loss Of Beauty" is due out March 24th, 2023.
Album pre-order (Digital, CD, Vinyl) – https://linktr.ee/thelossofbeauty​
Music Video – "Nothing Left To Burn" – https://youtu.be/wuP14Dgx4F4​
Music Video – "The Last Flower" – https://youtu.be/W_LV8-Mz8qA​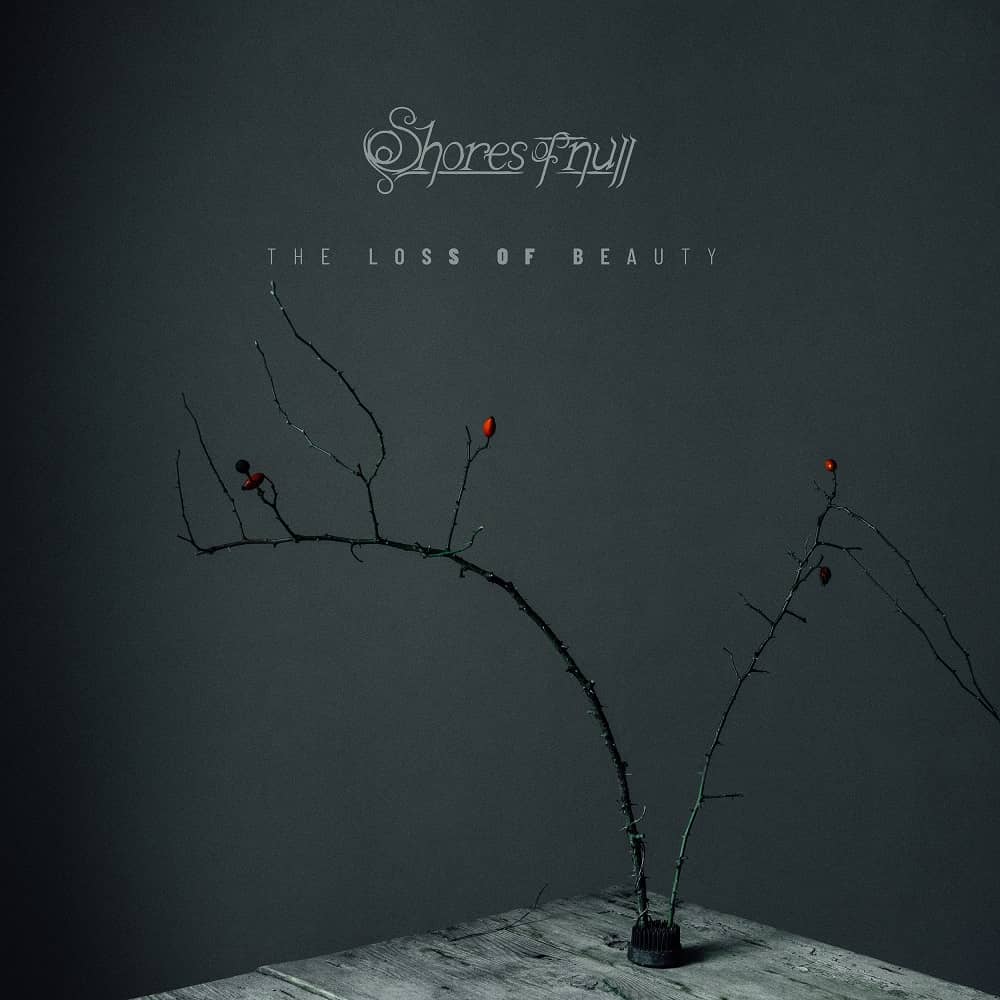 ​
Track Listing:​
1. Transitory – 1:20
2. Destination Woe – 4:52
3. The Last Flower – 4:59
4. Darkness Won't Take Me – 4:14
5. Nothing Left To Burn – 4:55
6. Old Scars – 4:23
7. The First Son – 2:17
8. A Nature In Disguise – 6:26
9. My Darkest Years – 4:56
10. Fading As One – 5:19
11. A New Death Is Born – 4:54
Album Length: 48:40
Bonus Tracks (CD and digital only)
12. Underwater Oddity – 4:18
13. Blazing Sunlight – 1:57
Shores Of Null is:
Davide Straccione – Vocals
Gabriele Giaccari – Guitars
Raffaele Colace – Guitars
Matteo Capozucca – Bass
Emiliano Cantiano – Drums