Wazzara, scheduled the debut album "Cycles"
Uniting Post Metal, Doom and Psychedelic Rock, WAZZARA is the culmination of a themed solo project from the former lead singer of Folk Metal band, Caladmor.
Taking initial inspiration from the natural poetry of water in motion, enrapt listeners have found themselves moved by the otherworldly, ethereal and magical offerings of Swiss-based songwriter Barbara Brawand since 2015.
The water-bound concept has been extended to uncover unaffected but fragile lyrics dealing with vulnerability and feeling out of place in a world where sensitivity is considered a weakness.
A moon motif nurturing untamed, sacred femininity has also been woven into spells for healing old wounds.
Inspired by nature's infinite wandering phases, "Cycles" praises the end that is always a beginning.
Backflash:
In 2019, Barbara collaborated with Icelandic composer and musician, Árni Bergur Zoëga (Helrunar, Árstíđir Lífsins, Carpe Noctem), to give the world WAZZARA's first EP, "Zessa".
A show quickly followed in early 2020, alongside Grift and Wolcensmen; the first and last to grace the stage before a long and terrible silence descended over the concert industry.
Nevertheless, instead of allowing weeds to choke the banks of creativity, WAZZARA has continued to wind its course and met the year's end having grown even stronger, composed an entirely new set list and become a full band:
Barbara Brawand (vocals, guitar), Mäsi Stettler (guitar), George Necola (bass) and Julia Kapp (live session drums).
The now initiated writing process for WAZZARA's first full-length album led to exploration of wider musical horizons, incorporating spellbinding, doomy riffs into the EP's legacy of melancholic, dreamy and celestial soundscapes.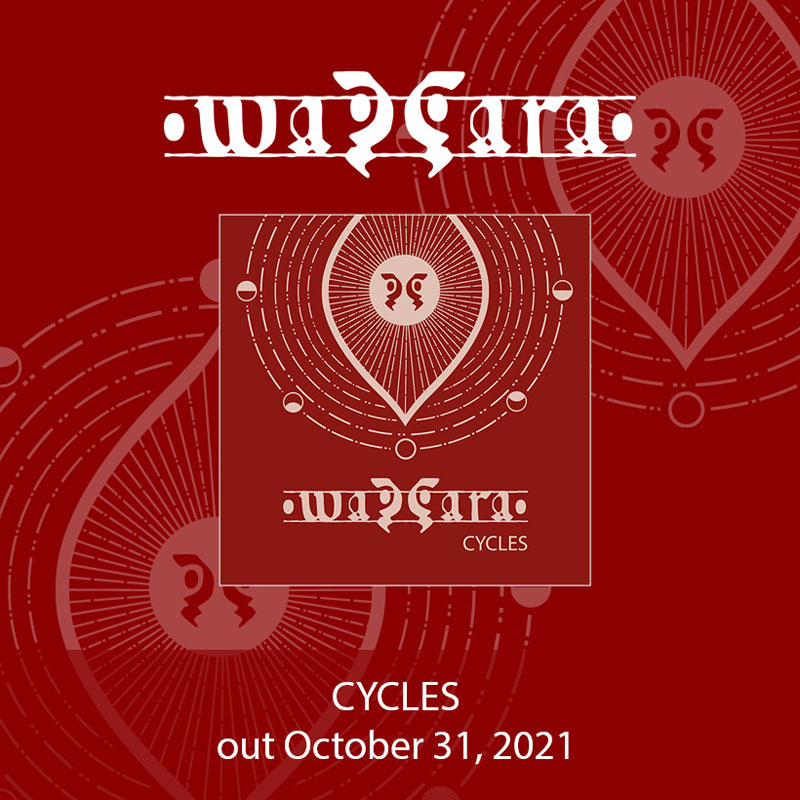 TRACKLIST:
Solanum 05:14
Mænic 05:30
Inwards 05:30
Obsidian Skies 05:12
Antares 04:52
Fissures 05:30
Wolf Moon (Tribute to Type O Negative) 06:02
Ancestral Bonds 05:28
LINE-UP:
Barbara Brawand • Vocals, Guitar
Mäsi Stettler • Guitar
George Necola • Bass
Julia Kapp • Drums
About The Author