Calgary, Canada's fantasy prog power metal Red Cain is kicking off the beginning of 2023 with their next The Wheel of Time (novel/TV series) inspired single entitled "Blight" that continues the storyline from their previous single "The Fisher King" released this past November.
An epic and progressive track, "Blight" shreds fans into another voyage of storytelling, vocalist Evgeniy Zayarny explains further:
"Blight is defined as an organic contagion that damages, destroys, or corrupts. In the Wheel of Time universe, where the Dark One touches the world, uncontrolled and aberrant growth sprouts and covers the land, home to malign flora and monstrous fauna. With this track, we moved the needle firmly into the progressive part of our prog power style, delivering an atmospheric, chilling, and dynamic performance meant to mimic the unstoppable advancement of the Blight over the land. Is the Blight a disease or a majestic triumph of organic life without limits? With this Tesseract, Ihsahn, and Insomnium-influenced track, we explore this idea.
​
The concept of "Blight" came out of a question – what is the ideal state in the evolution of organic life? Influenced by authors like Stanislaw Lem and Adrian Tchaikovsky, this has long been a theme in science fiction and is becoming relevant in the modern era. The Blight also plays a key role within the Wheel of Time universe, and the concept sets the stage for a musical exploration from our end where another evolution to our sound likewise takes root."
"Blight" was mastered by Alan Sascha Laskow (Every Hour Kills, ex-Divinity) and mixed by Tyler Corbett, (Sole Audio).
Listen to "Blight" via its premiere on Sonic Perspectives HERE.
Red Cain, from Calgary, Canada is a modern progressive metal project with Eastern European roots. They have been making waves since their first release in 2016, with award-winning music videos and concept albums "Kindred: Act I" and "Kindred: Act II". Red Cain's first two full albums conceptually told a sprawling story of how raw and primal ancient myth collides with modern society and human yearning toward the stars, toward perfection. The albums contained a ton of genre inspirations, from gothic rock to ambient electronica, power, black, and death metal, and were universally lauded for their inventiveness, variety, and strong conceptual content. They continue this momentum with forthcoming releases.
Red Cain is recommended for fans of Kamelot, Symphony X, Myrath, Powerwolf, Mastodon, and The Contortionist.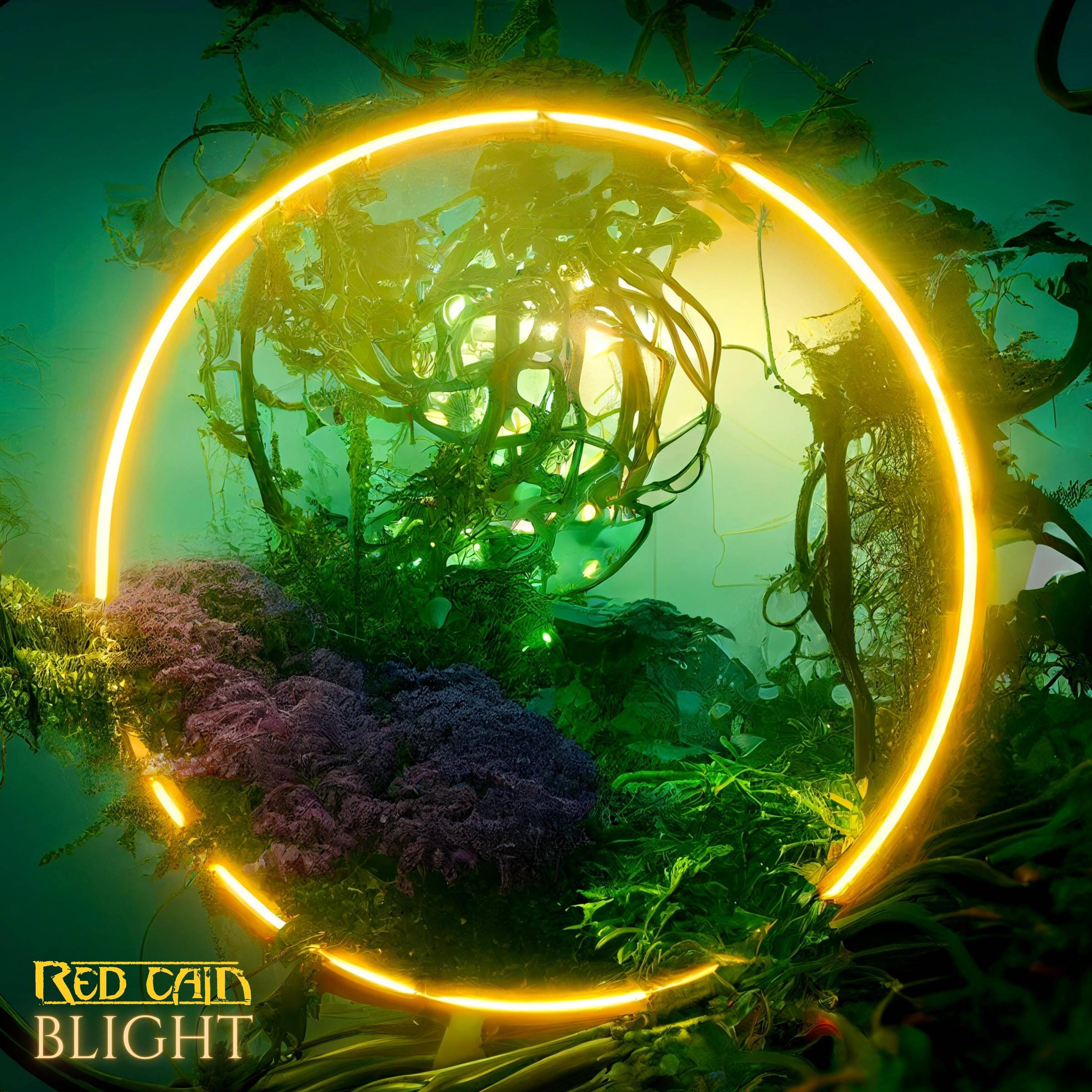 ​
Red Cain is:​
Evgeniy Zayarny – Vocals
Samuel Ridout – Guitars
Tyler Corbett – Guitars
Kalie Yan – Bass, Vocals
Taylor Gibson – Drums